WA BAL Report specialises in all aspects of bushfire assessment, planning, risk management and advice services. Our friendly and knowledgeable Bushfire Assessors are highly experienced at providing Bushfire Attack Level (BAL) reports, Bushfire Management Plans (BMP), assessment and compliance certificates. The team at WA BAL Report is committed to keeping your home, business and community safe.
About
According to Australian Standards AS 3959, bushfire intensity levels are divided into 6 Bushfire Attack Levels (BAL):
1. BAL Low
2. BAL 12.5
3. BAL 19
4. BAL 29
5. BAL 40
6. BAL Flame Zone
A BAL score is calculated based on a number of different factors, including the Fire Danger Index, slope of the land, region, type and proximity of vegetation and proximity to a proposed building.
Building construction requirements under Australian Standards increase according to the BAL score, ranging from ember protection to direct flame contact protection.
Maintaining the appropriate response to bushfire risk may be a complex, onerous and time consuming process. The consequences of getting it wrong can be disastrous.
The team at WA BAL Report can help you easily navigate and comply with the relevant provisions of Australian Standards AS 3959.
The state government has released a map showing bushfire prone areas in Western Australia. If your property is in the pink area you will need a BAL report before a building permit can be issued. Here is a link to the map:
Map of Bushfire Prone Areas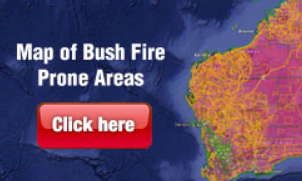 Services
WA BAL Report offers professional services on:
• Bushfire Attack Level (BAL) Reports
• Bushfire Attack Level (BAL) Certificates
• Bushfire Attack Level (BAL) Assessments
• Bushfire Compliance Certificates
• Bushfire Management Plans (BMP)
• Bushfire Management Statement (BMS)
• Bushfire Threat Assessment Reports
• Bushfire Hazard Assessments
• Emergency Management
• Building in Bushfire Prone Areas (AS3959: 2009 compliance)
• Bushfire Inspections
The team at WA BAL Report can review your plans and designs to ensure compliance with the requirements of the BAL construction risk category.
Our Bushfire Certifiers can also visit your property to conduct a Bushfire Site Assessment of existing buildings to determine your level of risk and advise you of the appropriate response.
Our Team